Smoothie or sometimes fresh juice is usually a mixed drink of fresh fruit, vegetables and sometimes nuts or other hard fruits. To make the drink taste better we can also add sugar or honey (which is a healthier option). Some recipes can include cocoa, chocolate or peanut butter.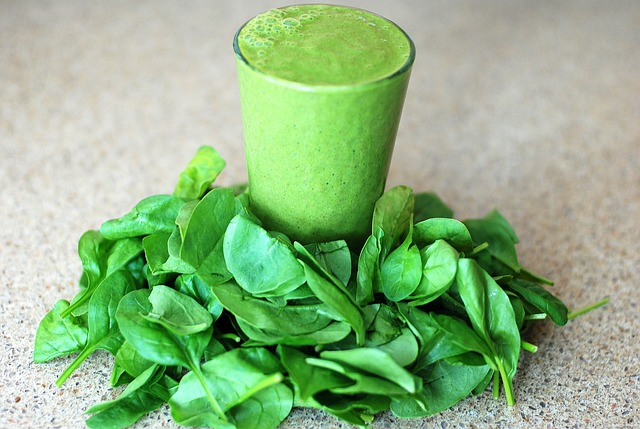 For denser texture and delicate flavor yogurt or milk can be added to smoothies. Such a combination is excellent e.g. with a banana.
There is no precise definition of a smoothie and some restaurants and individuals add various other ingredients. For fitness and bodybuilding, it is possible to add a powdered whey protein or creatine to the cocktail. Also hemp protein and green tea can be encountered in smoothie recipes. I usually add sunflower seeds or goji to my drinks.
A big advantage of smoothie drinks are easily absorbable nutrients and vitamins thanks to mixing. Smoothie blender creates a perfectly soft drink, which the human body can easily absorb. I personally add tapped or mineral water, so that the body is hydrated, which is healthy especially for your skin. Additionally, you will have more energy during the day and you will not miss your cup of coffee at all.
What smoothies are good for?
Because these drinks usually contain only ingredients that Mother Nature gave us, we can get a wide range of nutrients and vitamins into our body. Some of the effects of smoothies can be noticed immediately, some of them with long-term consumption. Here is a list of some effects:
increased energy
improved skin quality
weight control (overweight or underweight)
intake of vitamins
high fiber intake
detoxification
substitute for snacks
improved mental concentration
History
These mixed drinks come from the United States, where in the thirties of the last century healthy food stores began offering them. During the forties, the first smoothie recipes have already appeared in cookbooks. Namely in cookbooks intended for the blender Waring Blendor.
The name smoothee and later smoothie in the fifties became the generalized name for anything that is prepared in a blender or a smoothie maker. In the sixties healthy diet came into fashion. During this era smoothies have become very popular.
In the 70s the Smoothie King chain was opened, which began to specialize in these healthy drinks. At present they own more than 600 branches worldwide.
The smoothies fashion goes hand in hand with a focus on health, nutrition and fitness as a sport industry. We can say that interest in these cocktails is growing mainly due to the availability of facilities for their preparation and the possibility to order them in restaurants, shopping centers and some gyms and sports centers.